The Long Arf
Expedition Name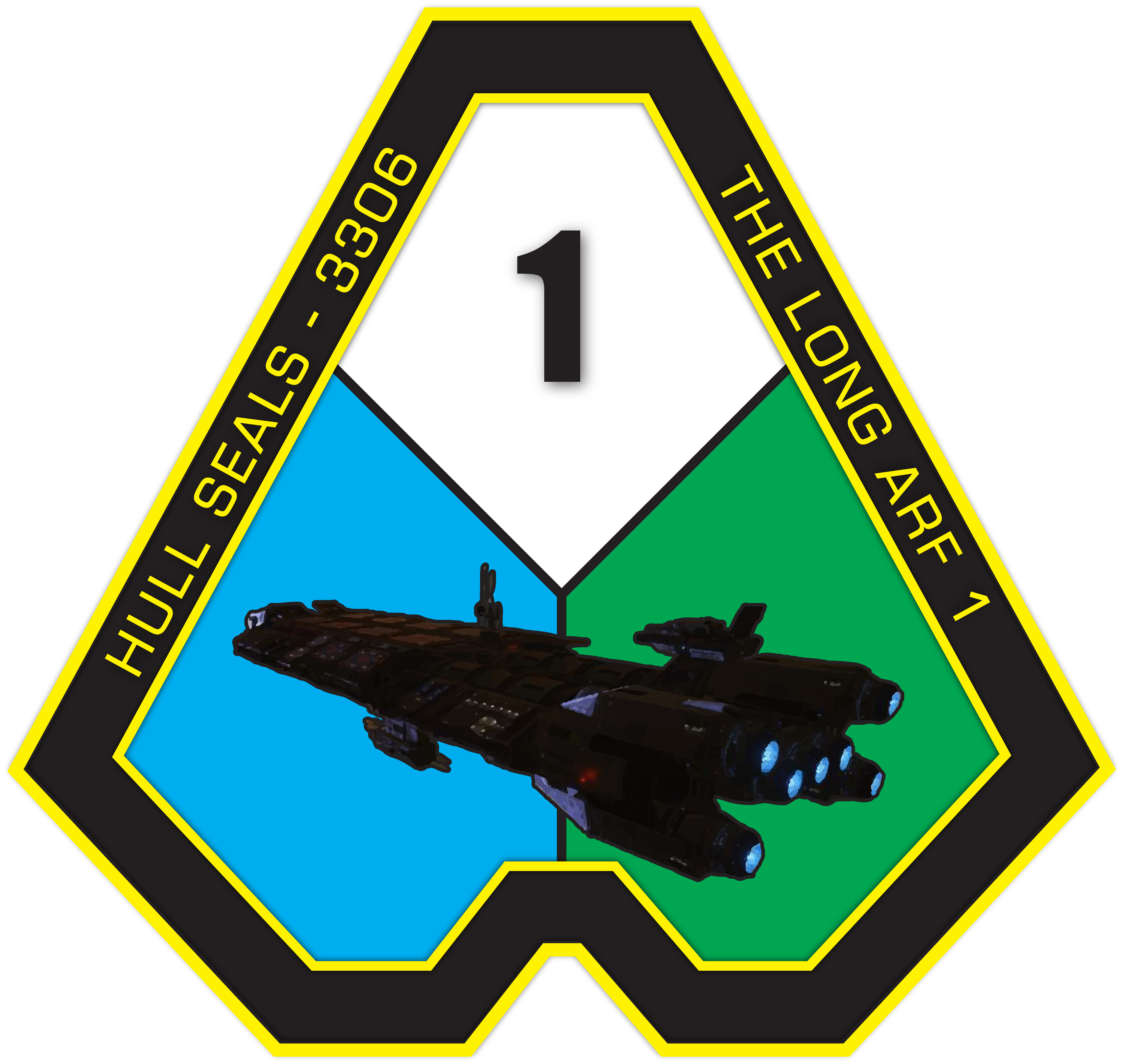 Expedition Quick Facts

| | |
| --- | --- |
| Initials: | TLA |
| Launch Date: | 6 July 3306 |
| End Date: | 17 Aug. 3306 |
| Destination: | Phroi Bluae QI-T e3-3454 |
| Status: | Complete |
| Expedition Staff: | 5 |
| # of Participants: | 118 |
| # of Seals: | 85 |
About the Expedition
The Long Arf is an expedition by the Hull Seals, centered around the deployment of the first of our three Fleet Carriers to the Ryker's Hope region of the galaxy, at Distant Worlds 2 Waypoint 9, an homage to the trip that gave rise to our organization. This carrier, the flagship of the Seal fleet, will be our organization's galactic headquarters and our home.
The expedition will launch from the furthest carrier dock in the black, at Colonia, and head galactic north toward deployment, via Odin's Hold in a challenging voyage of logistics, exploration, scientific research, and camaraderie.
The journey will be marked with a narrative journey, including the introduction of the whole crew of the HSRC Limpet's Call, and the adventures as she journies through the stars to her home.
How to Join
To join the expedition, a Discord server has been set up for use. It is also encouraged to join the EDSM page's Expedition!
Other Notes
The leadup to the announcement of this expedition was prefaced with an evolving webpage leaked a week before the launch, with a countdown timer. As the timer to zero drew closer, more details such as hidden ASCII art, links to other pages, and background images changed and evolved in a "teaser".